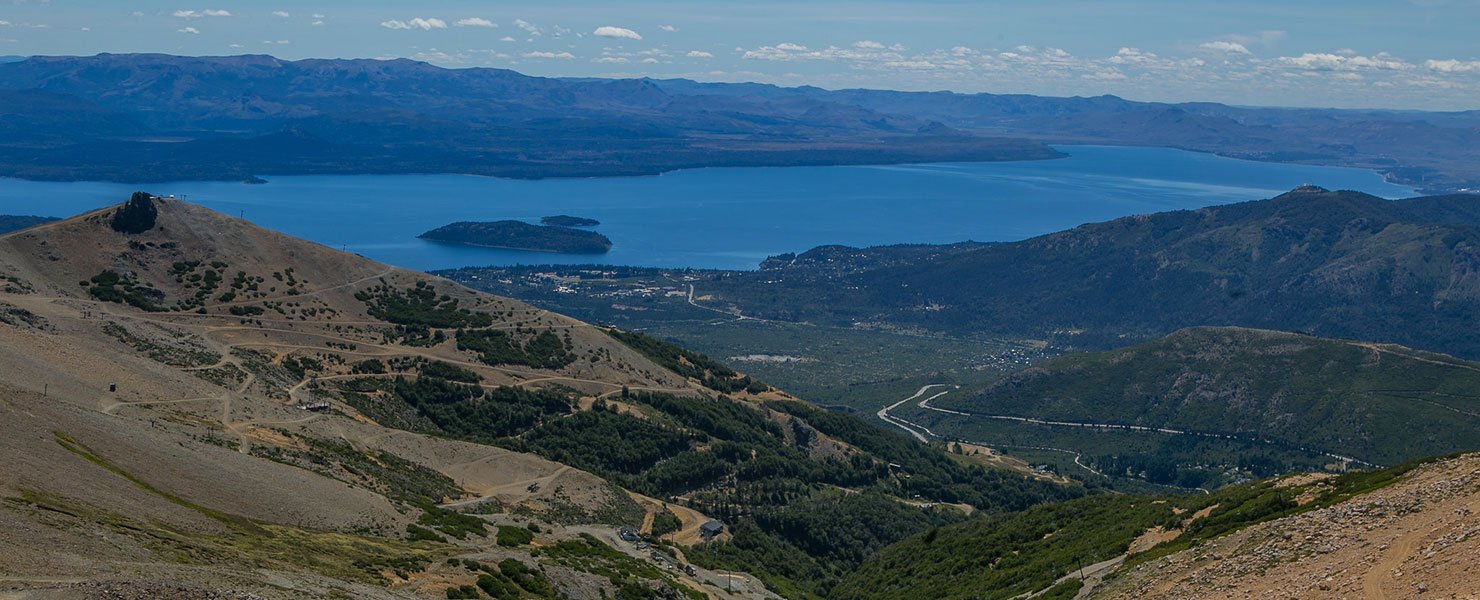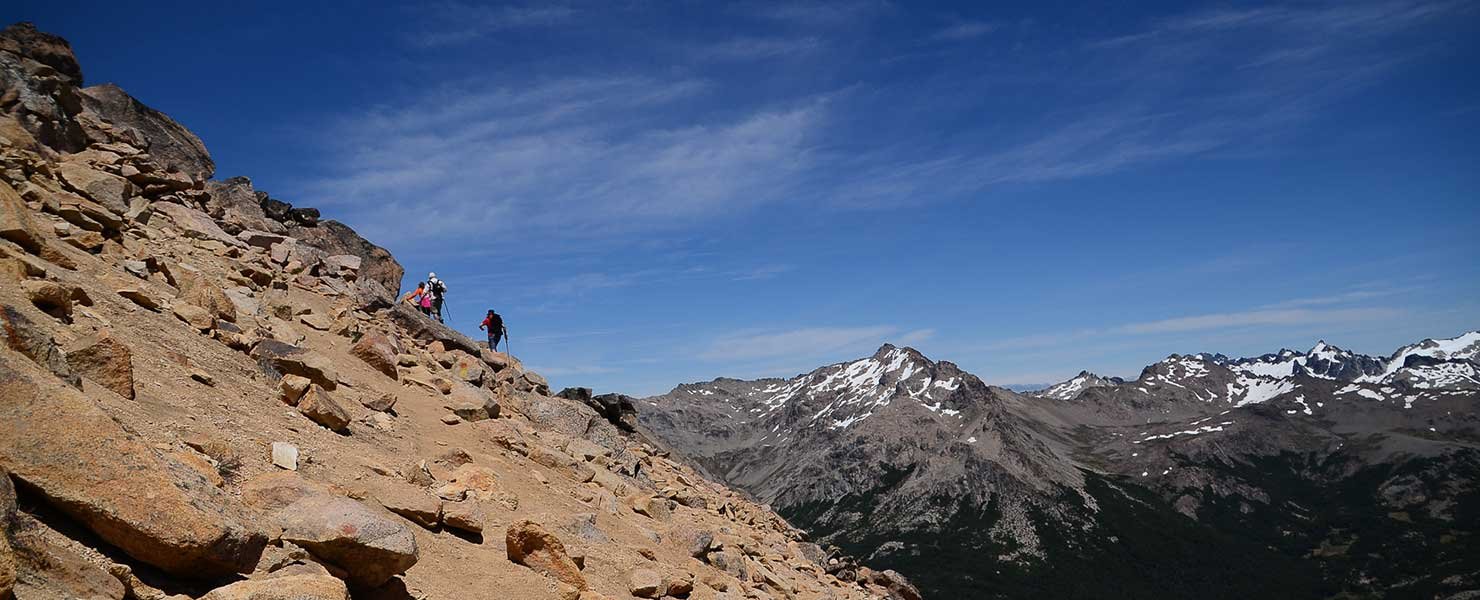 High Difficulty
November - April
Very High (May - October)
Distance
6 km.

Elevation gain
320 mts.
900 mts. from the base of the Catedral ski resort up to the trailhead at Punta Princesa
Duration
4 - 5 hs.
from the start at Punta Princesa
How to get there

HOW TO GET THERE
From downtown Bariloche:
Bus: Line 55. Get off at Villa Catedral, end of the bus route. There is a bus every two hours, one along Av. Bustillo (55B) and one along the Av. Pioneros (55P).
You need a SUBE card to pay the bus fare. Ver horarios.
By car: Take the road up to Villa Catedral. There is a paid and free parking.

SERVICES
WARNING
Sleep at the Emilio Frey Hut or camp requires a confirmed reservation.
On the huts website there is information concerning the trail conditions (amount of snow or ice. Crampons may needed)
This is a pretty technical trail with lots of scrambling. It is recommended only for those with lots of trekking experience.
Recommended to do this hike with good weather, clear skies and no wind. Descend very carefully to avoid slipping and possible sprains.
DESCRIPTION
There are different ways to get to the Emilio Frey Hut. This way is only recommended for those with lots of trekking experience and checking the conditions (November – December, snow or ice make it more technical)
To get to the trailhead you need to take one of the chair lifts or cable cars with Catedral Alta Patagonia. They normally operate from 9 to 17 hs. We recommend you check beforehand to make sure the company is operating. From whichever chairlift you took follow the trails to the ridge just below the Punta Princesa Peak. From here the trail contours just below the ridgeline along a technical rocky trail with a few scrambling sections. After roughly 3.5 km. you reach a junction. (Trail going right heads towards San Martin hut, at Jakob lagoon). Take a left towards what is known as the "Football field". From here the trail descends pretty steep so watch your step lookout for all the red markings. Careful with snow and ice during November and December. On the way down first you arrive at the Schmoll lagoon and then continue descending on steep terrain and scree down to the valley floor. Contour around the Toncek lagoon on its left side to arrive at the Emilio Frey Hut.
A confirmed reservation is required both to camp or stay in the hut.
From the Hut you have different options, continue down the trail back to Catedral Ski Resort base, connect to Villa Los Coihues, and Gutierrez lake or head to San Martín Hut.