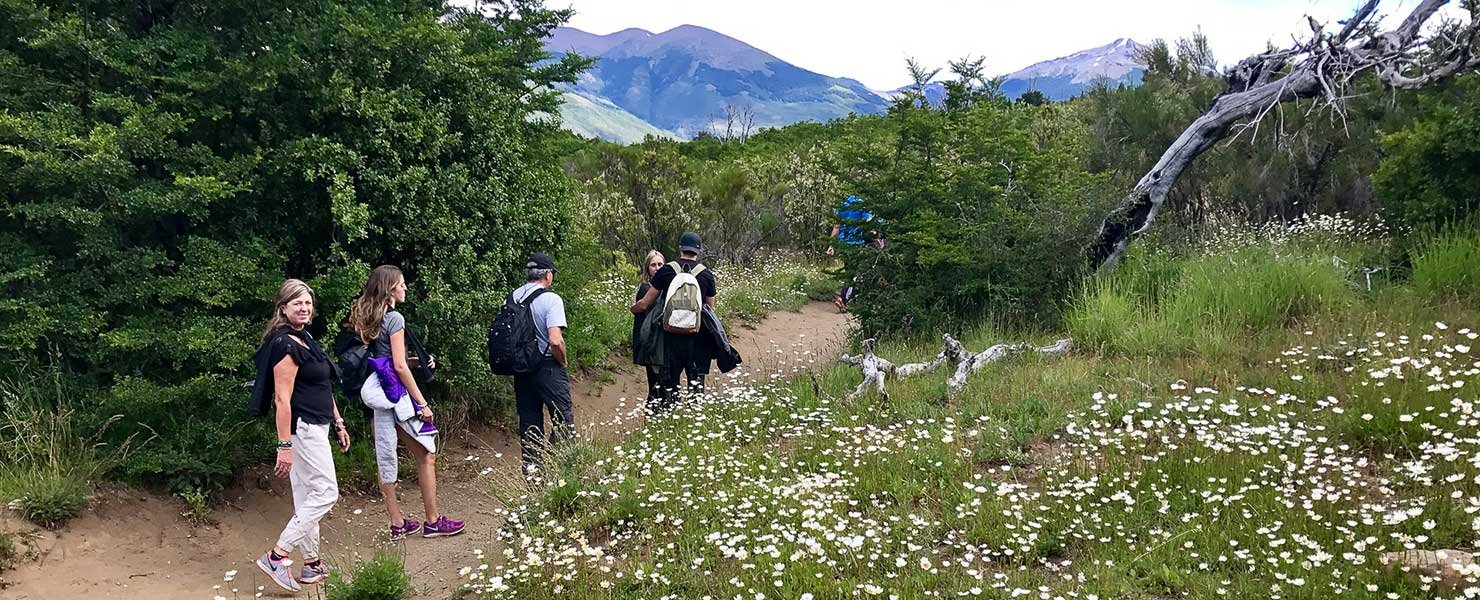 Low Difficulty
November - April
Moderate (May - October)
Distance
6 km.
+ 3 km. from Villa Los Coihues

Elevation gain
170 m.
Duration
4 hs.
(return trip)
How to get there

HOW TO GET THERE
From downtown Bariloche:
Bus. Líne 50. Get off at Villa Los Coihues, in front of the lake. Follow the road that borders the lake for 3 km. to the trailhead.
SUBE card needed to pay bus fare. Check Timetable.
By car. Follow signs to Lago Gutierrez and Villa Los Coihues, after crossing a bridge and next to the lake the road forks, take a left contouring round the lake to the trailhead and Park Rangers Office. Free parking.
WARNING
Camping and lighting fires are not allowed.
Watch for cars and bicycles on the access road, also bike crossing on the trail.
Take a sun hat in summer as there is hardly no shade.
Take plenty water.
DESCRIPTION
The trailhead is well marked next to the Park Rangers Office and the first few hundred meters are shared with the trail heading to the Elves Waterfall, the Gutierrez Lake lookout and to the Emilio Frey Hut. At the beginning the trail goes through a dense coihue forest with a little incline, then goes down a little and contours around the lake. It crosses the La Menta stream at an area called the "Burned down" where you can still see remnants of a fire from 95' and 96'.
For the first 2 hours there is very little shade. At a junction you will see a sign and trail heading left to the Muñoz beach, the trail on the right says "To Emilio Frey Hut". Here the trail in a high coihue forest descends rapidly down to the lake.
Remember that camping and fires are not allowed.
Follow the same trail back looking out at the junctions to go in the right direction back to Villa Los Coihues.
TREKKING REGISTRATON IS NOT REQUIRED